Our Appointment System
Coronavirus (COVID-19)
If you have any symptoms of COVID-19 please do not attend the surgery.
In line with Government guidance patients are required to continue to wear a face covering in all healthcare settings including GP surgeries.
For the safety of patients and staff we are limiting the amount of patients waiting in the surgery at one time.
Please do not arrive more then 5 minutes early for your appointment. If you arrive earlier then 5 minutes you may be asked to wait outside.
By phone

Tel: 01865 771313

You can make a routine telephone appoiment between 8.00am and 1pm and 2pm and 6pm.

If you feel you need to be seen urgently on the day you can book into our Emergency Clinic which is run Monday–Friday, 8am–11am. Please only book into the Emergency Clinic if the problem is really urgent.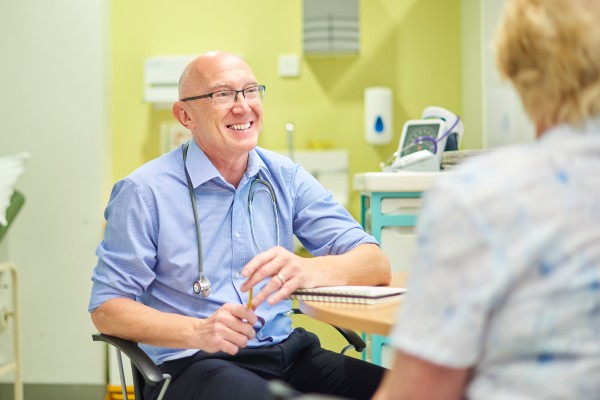 The doctors are always happy to give telephone advice if appropriate. Please ring reception and book a routine telephone appointment with your GP. These do get booked up in advance so please be aware you will be offered the next available routine telephone appointment which may not be on the same day.
If you need to discuss multiple or complex problems, please consider asking for a double appointment to allow sufficient time. Presenting multiple problems in a single appointment causes delays for other patients, and you may be asked to book a further appointment to deal with these.
Book online
You can now save time with the added convenience of booking doctors appointments and ordering repeat prescriptions through our website. To do this please come to the surgery or call 01865 771313 and ask one of our receptionists to give you an information sheet which will include the password needed to access the online services on this website. Please be aware we will need to see photo ID in order to give you this access.
Follow the link below and then select Register when we have given you your login details.
You can also consult your GP online at eConsult or use the NHS App.
Timing
We encourage all patients to arrive on time for appointments. We try not to keep patients waiting and operate on a set time schedule, which allows 10 minutes for each appointment. If you arrive late for your appointment it means that other patients will have to wait longer.
With regret, if you arrive more than 10 minutes late you will have missed your appointment and will need to rearrange. If it is medically urgent you may be able to wait until the end of surgery.
Why does the Receptionist need to know what's wrong with me?
It is not a case of the receptionists being nosey!
The reception staff are members of the practice team and it has been agreed they should ask patients 'why they need to be seen'.
Reception staff are trained to ask certain questions in order to ensure that you receive:
The most appropriate medical care
From the most appropriate health professional
At the most appropriate time.
Receptionists are asked to collect brief information from patients:
To help doctors prioritise house visits and phone calls
To ensure that all patients receive the appropriate level of care
To direct patients to see the nurse or other health professional rather than a doctor where appropriate.
 
Reception staff, like all members of the team, are bound by confidentiality rules
Any information given by you is treated strictly confidentially.
The Practice would take any breach of confidentiality very seriously and deal with accordingly.
You can ask to speak to a receptionist in private away from reception.
However if you feel an issue is very private and do not wish to say what this is then this will be respected.
General practice training
We are privileged to be recognised as a training practice, which means that each year we have with us qualified doctors who are doing their specialist training in General Practice. You are free to make your appointment with him or her. Sometimes, and only if you agree, the consultation may be recorded on video as a teaching aid. You may ask for it to be wiped at the end of the consultation. It will be used only for training and will always be destroyed after 12 months.
Medical student teaching
For much of the year we receive Oxford University medical students to teach them about General Practice. This attachment is a very important part of their training. If you would prefer the student not to be present during a consultation, please tell the receptionist.